Bolton Vision
Bolton Vision is a local partnership that brings together senior leaders from the voluntary, community and faith sector, the private sector, the university, college and schools, health, emergency services and the council.
The partnership launched Bolton 2030 in 2017.
Read our vision below.
We are all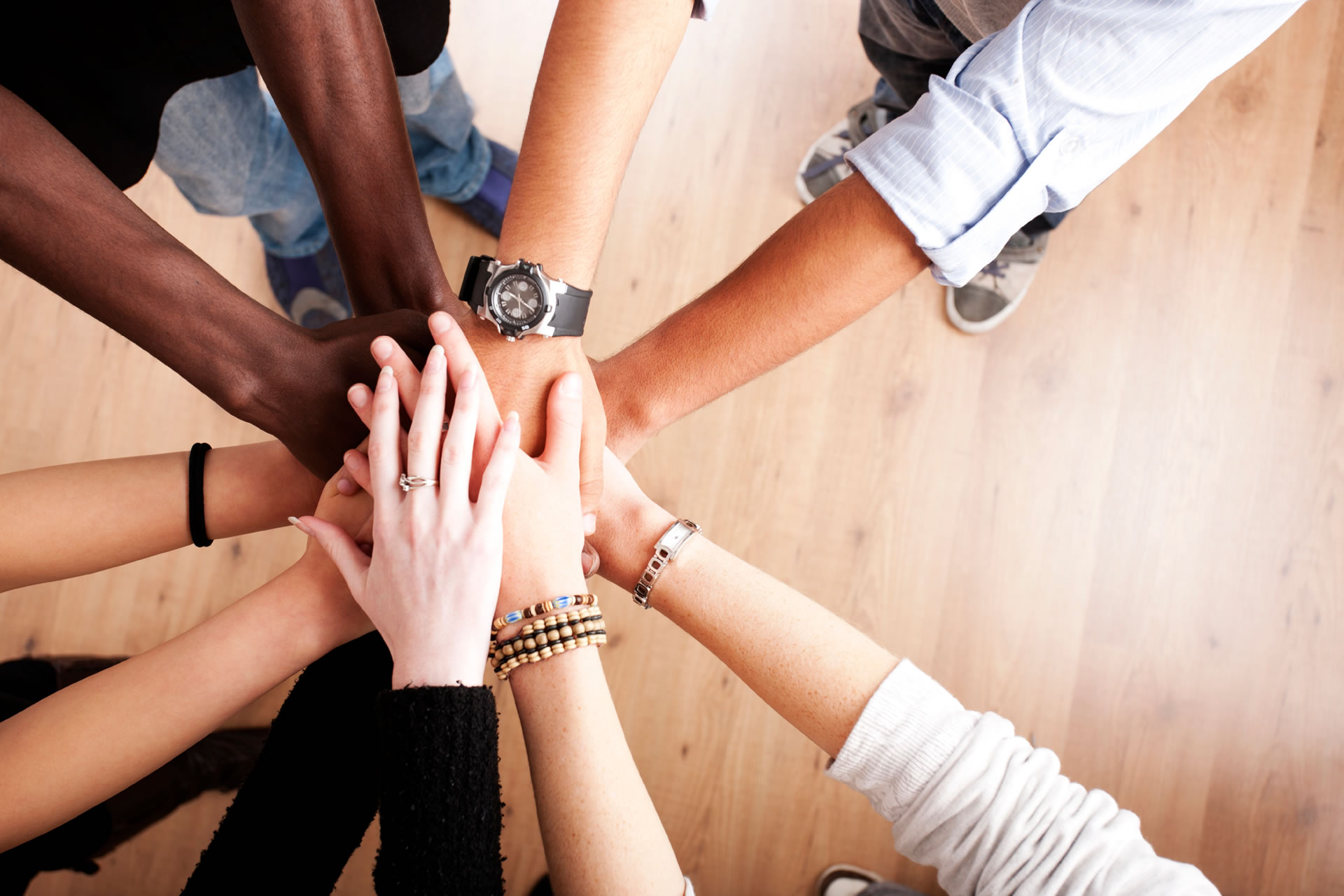 Together we will work in ways that promotes equality of opportunity and good relations between groups
Together we will work in ways which increases people's skills, knowledge and confidence

Our vision

Bolton 2030 is our long term vision for the borough.

The past two years are have been spent developing the vision for Bolton we want our children to be part of in 2030.

The vision partnership wants to see a Bolton which is

Active, connected and prosperous

The principles

The vision is supported by a set of principles that the partnership holds dear and these are that we should be:

Generating inclusive growth and prosperity which reaches all corners of our communities and benefits all of our citizens
Protecting the most vulnerable whilst recognising that they are members of their communities and can have much to offer
Reforming our services in partnership in order to maximise the impact of our activities and create sustainable change in our communities.

The outcomes

Bolton 2030 is built around 6 outcomes for our people and places. These are:

START WELL Our children get the best possible start in life, so that they have every chance to succeed and be happy
LIVE WELL The health and wellbeing of our residents is improved, so that they can live healthy, fulfilling lives for longer
AGE WELL Older people in Bolton stay healthier for longer, and feel more connected with their communities
PROSPEROUS Businesses and investment are attracted to the borough, matching our workforce's skills with modern opportunities and employment
CLEAN AND GREEN Our environment is protected and improved, so that more people enjoy it, care for it and are active in it
STRONG AND DISTINCTIVE Stronger, cohesive, more confident communities in which people feel safe, welcome and connected

The partnership

The Bolton Vision Partnership has been in operation for almost 20 years. It has a wide engagement across a range of different organisations. Below are some of the partnerships engaged with Bolton 2030.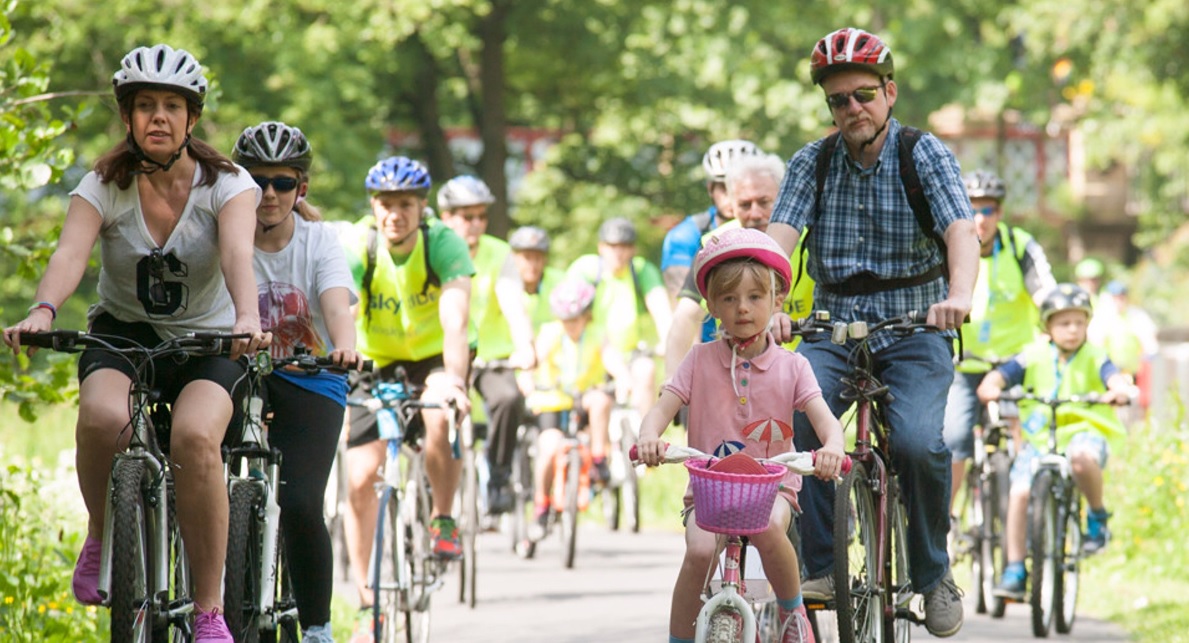 Built on pride in our place and the aspirations of and for local people
Our vision is to ensure Bolton 2030 is Active, Connected and Prosperous for all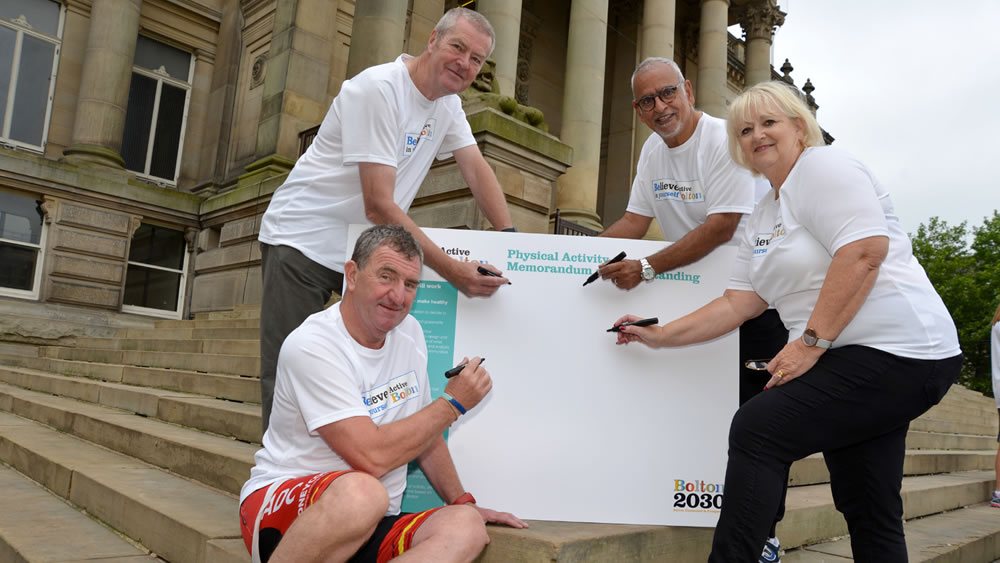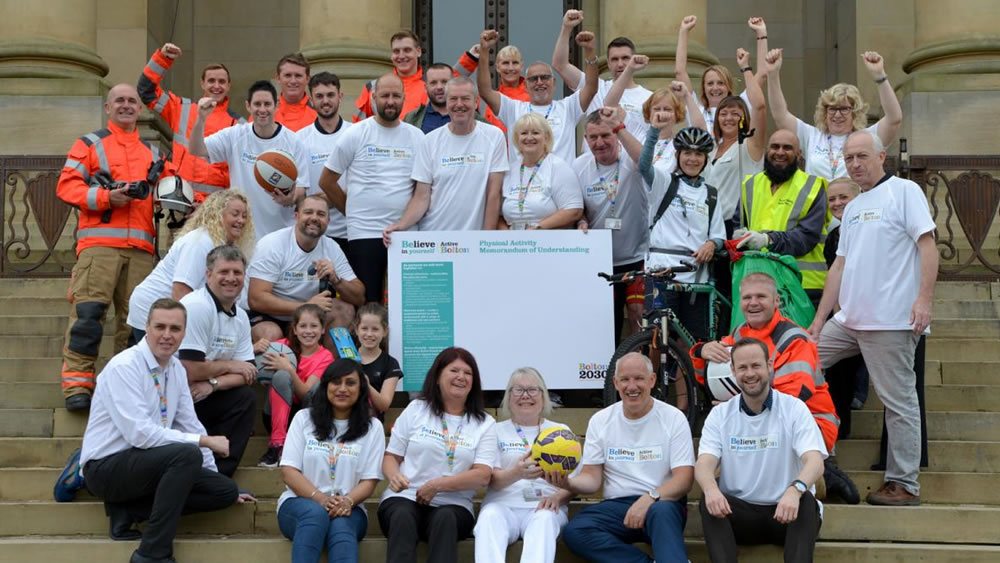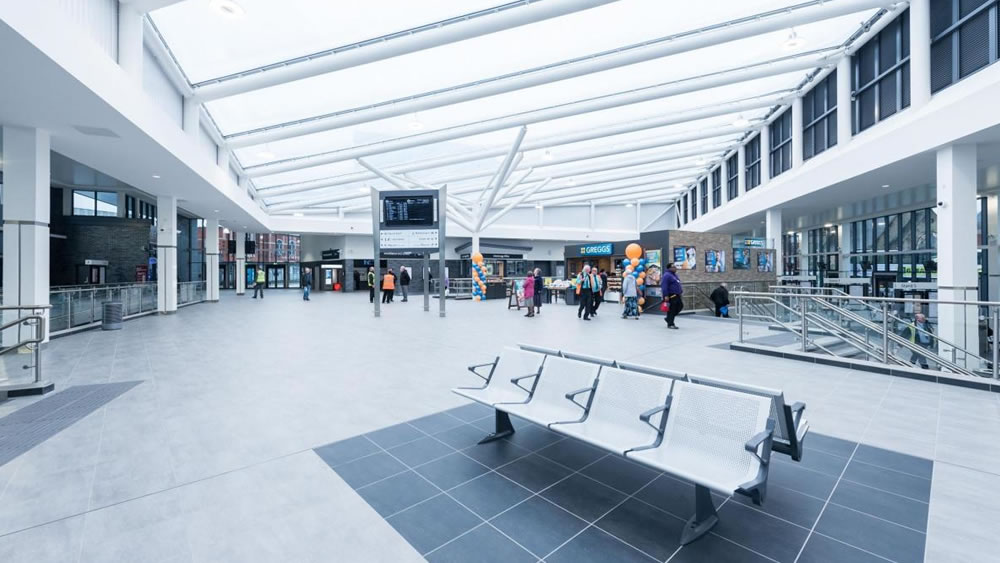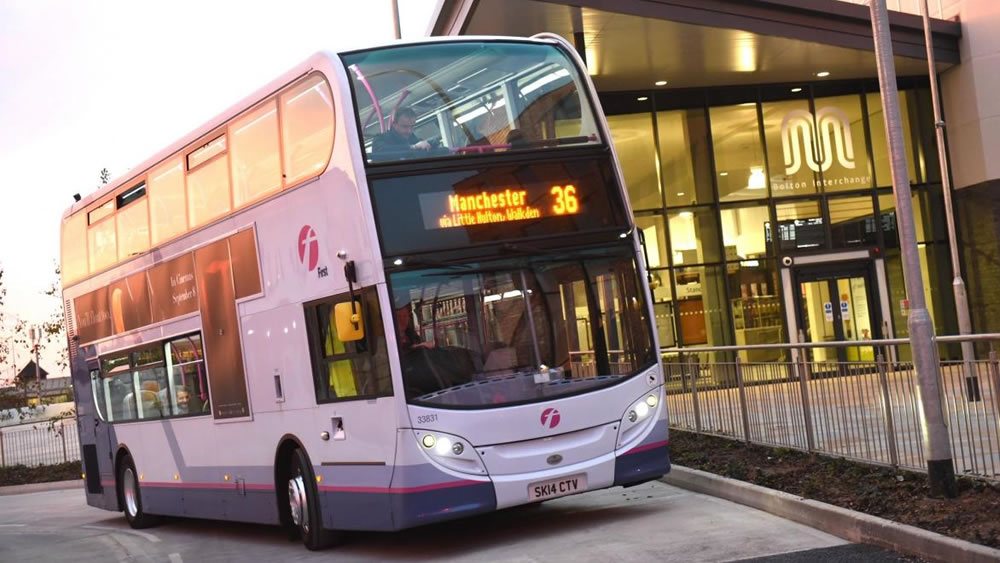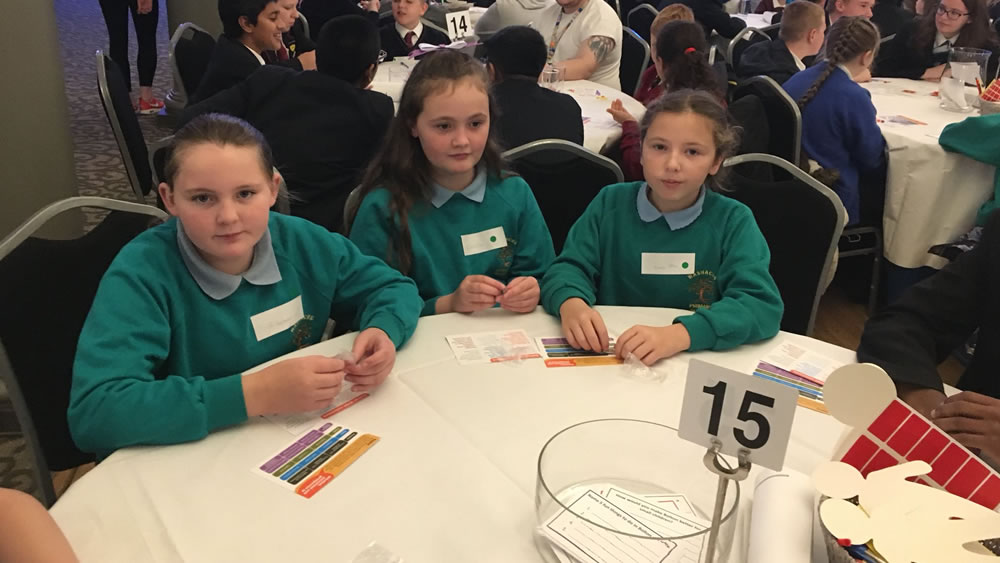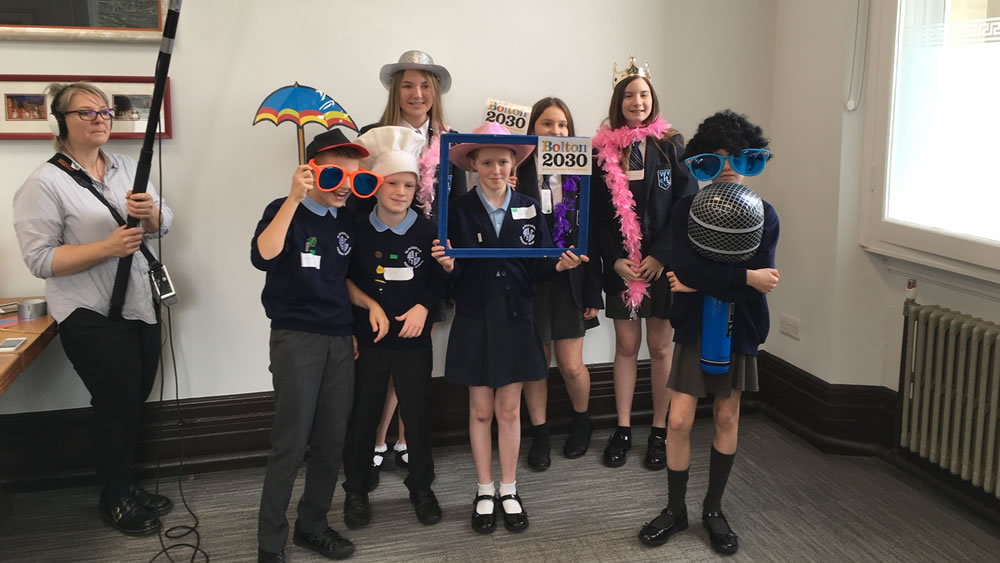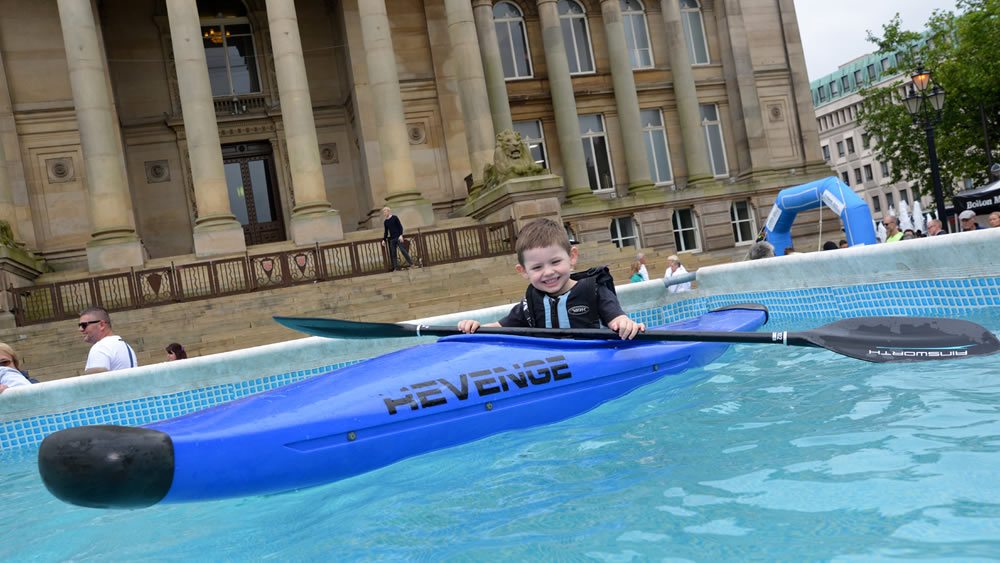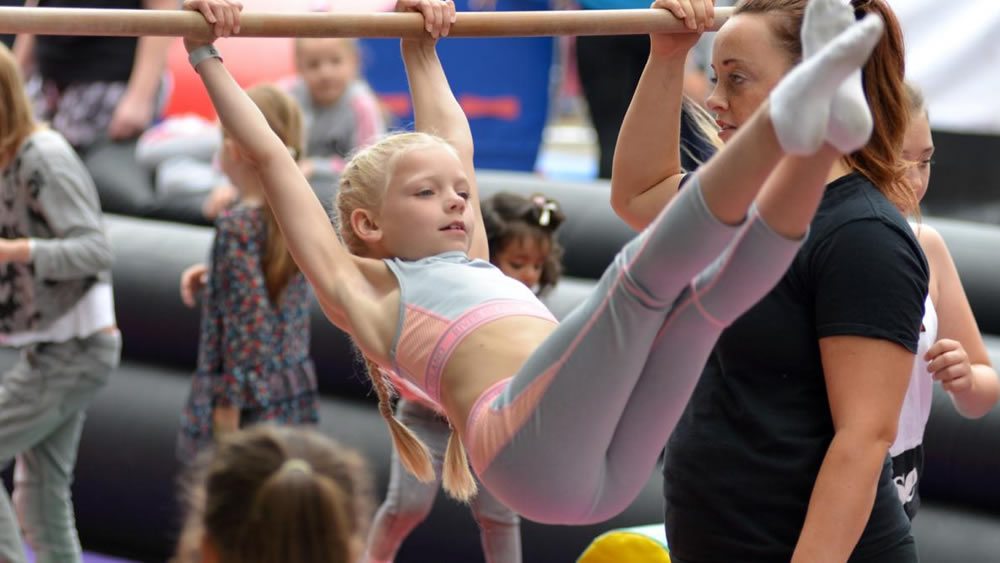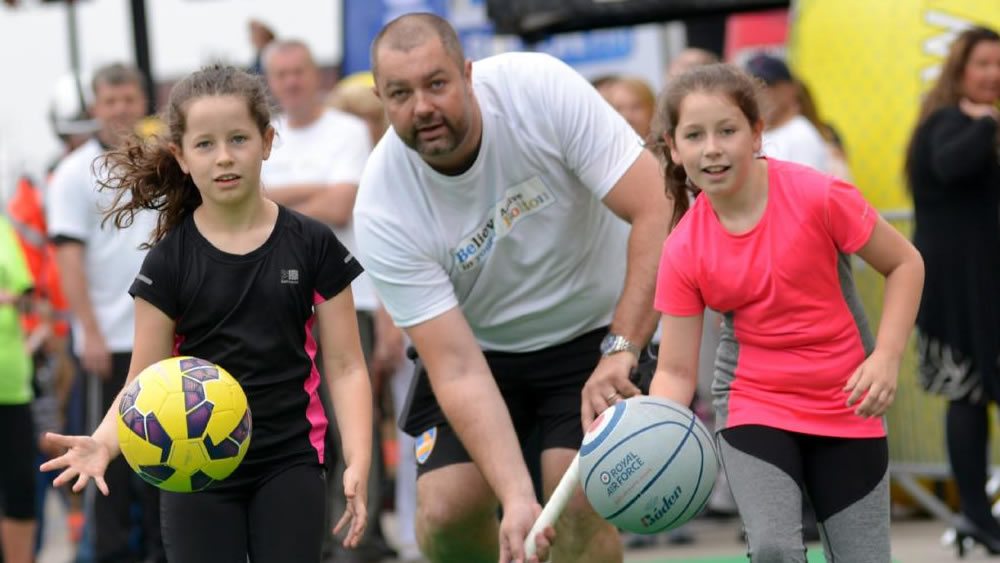 Aligning with Greater Manchester priorities
Our principles and outcomes are clearly aligned to the new Greater Manchester Strategy adopted by the Greater Manchester Combined Authority but there are some differences in Bolton and Bolton Vision will make clear choices about where our priorities lie.
Taking stock and moving the partnership on:
Engaging better with young people
At the request of our Youth Council and Youth MPs, we held our first Youth Vision conference in 2017 and have held the second in July 2018 ensuring our young people have an opportunity to engage and shape the future that they want.
Creating Social Value in Bolton
A small group from across the partnership are working on a proposition to ensure that partners resources achieve the best possible social, economic and environmental outcomes.
Reconsidering structure and purpose
Partners have also accepted that the time is right to refresh the make-up and operation of the partnership and will agree a new way of working with a new action plan in the coming months.
Bolton will be a welcoming place where people choose to study work and put down roots
Spotlight on...Community Groups